WE BID FAREWELL TO OLD FRIENDS DORIS DAY AND TIM CONWAY
Greetings sports fans and welcome back for another action-packed episode of Vegas Valley Sports Beat. That quirky little column that keeps going, and going, and going, and… You get the picture. It is a beautiful day here in the verdant Las Vegas valley region. The thermometer on my wall says it is a comfortable 81 degrees in the shade and the wind is just breezy enough to be cool. It should probably concern me that the thermometer is talking but after being a Journalist for this long nothing much surprises me anymore. With so many talking monkeys in Congress now a talking thermometer is really not all that worrisome. As long as it stays on the wall and behaves itself it's cool.
Let us turn our attention now to the world of entertainment and the sad news that Doris Day and Tim Conway have left us this week. The stories of either one of these two amazing performers would fill this column to overflowing and still not say enough. I remember well watching Doris Day movies when I was a kid. Calamity Jane was always my personal favorite. Tim Conway, on the other hand, was a comedian who stood alone in his field. I think so anyway. I clearly recall watching him week after week on The Carol Burnett Show.
Doris Day, born Doris Mary Ann Von Kappelhoff, in Cincinnati, Ohio on April 3, 1922, she had just celebrated her 97th birthday.  Nearly 300 hundred people gathered in Carmel that day to honor her,  and well wishes poured in from all over the world as fans paid tribute to a very lovely lady. Lovely not just for her beauty which was stunning by anyone's standards, but by being beautiful inside as well. She was a tireless advocate for animal rights and took in a great many homeless dogs and other animals in need of rescue at her secluded ranch home outside of Santa Barbara, California.
Doris Day began her storied singing career at the age of 15. She had her first hit song, "Sentimental Journey" which she recorded with Les Brown's band. Her song, "Que Sera Sera" is one of my own favorite songs and is loved all over the world. A recent Television commercial featuring the song was very inspirational and beautiful. Whatever it was about. Que sera sera. Whatever will be will be. Those few simple words have stayed with me throughout my life. I know them by heart.
Her career spanned three decades and she starred or appeared in nearly every form of stage and screen entertainment known to man and she sparkled in every one of them because she was a star that shone from within. She was not just a talented singer she was also an accomplished dancer and an actress with a refined sense of comedic timing that made her so charming and funny. Truly Doris Day was a gifted lady when it came to her work and in her life, she was just as amazing. She was in 39 motion pictures many of which are still enjoying popularity in reruns on Television. A true testament to her grace and talent.
Even though she won many awards including the Presidential Medal Of Freedom in 2004 and a Grammy for Lifetime Achievement in 2008, she never won an Oscar and many of her fans feel that this was a grave oversight on the part of the Academy. As late as 2011 she released a compilation of songs never released before titled "My Heart" which rose to number one in the U.K.
Ever since the 1970s Doris Day devoted her life to the Doris Day Animal Foundation and doing battle with animal testing companies, and advocating for rescue organizations and efforts to spay and neuter pets worldwide. She started Spay Day which has since become an international event with World Spay Day providing thousands of low-income pet owners free or low-cost spaying/neutering surgery in 75 different countries. Her tireless efforts on the behalf of animals in need of rescue will go on according to the Doris Day Animal Foundation but her wish was to have no funeral, no memorial service, or even a grave marker.  Those who wish to remember Doris Day, are encouraged to visit www.dorisdayanimalfoundation.org.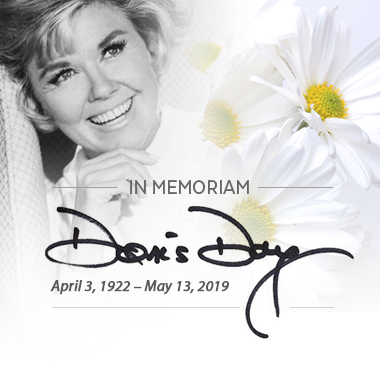 Rest in Peace.
Which brings us now to the passing of no lesser a talent in his own right than Tim Conway. I remember him so well from those 11 years on the Carol Burnett Show and the innumerable skits he appeared in and I was a big fan of McHale's Navy as well. I especially loved the character of Dorf whom he made famous beyond the scope of the show in the video production of Dorf Goes Fishing, and Dorf On Golf.
His portrayal of the Oldman character was always a  delightful experience. Like this clip called "The Oldest Butcher" form the Carol Burnett Show starring Tim Conway and Harvey Korman. Or this clip titled "The Hunter and The Indian Guide" from Tim's earlier days in Cleveland Television.
Here is the biography of Tim Conway in his own words.
Written by Tim Conway
I was born and then I did The Carol Burnett Show for eleven years. What else is there to know? I have six Emmy's. Big deal. I am also in The Comedy Hall of Fame, it was a natural since I spent alot of my time in grade school out in the hall. I went to Bowling Green State University for eleven years. A very slow lerner (I proof read my bio). I was in the army (ours) for two years and was in McHales Navy for three years. That is a total of five years of service. My ambition was to be a jockey, but at my weight, even the horses were asking me to get off. I have seven children, two grand children and a puppy. I have been married since 1984, a record for Hollywood. I do not have a serious thought in my head. Enjoy the show. (sic.)
In 1989, he received his star on the Hollywood Walk of Fame and in 2002, both Tim Conway and Harvey Korman were inducted into the Academy of Television Arts, & Sciences' Hall of Fame. In 2005, they joined the rest of the cast of The Carol Burnett Show in receiving TV Land's Legend Award. Tim Conway's film and television careers have spanned nearly forty years.
Born in Willoughby, Ohio, December 15, 1933, Tim Conway was a fast riser in show business, going from a staff job at a Cleveland TV station to a regular gig on the Steven Allen Show. He played Ensign Charles Parker on McHale's Navy in the 1960s before he landed a spot on The Carol Burnett Show. after starring as a guest in 1967 he became a permanent fixture on the show in 1975.
In a statement from her representative, Steve Sauer, Carol Burnett said she was "heartbroken" to hear of Conway's death.
"He was one in a million, not only as a brilliant comedian but as a loving human being," she said. "I cherish the times we had together both on the screen and off. He'll be in my heart forever."
His other television credits include Tim Conway's Funny America, Rango, Ace Crawford Private Eye, three of his own variety shows, and one sitcom. He's appeared on such variety shows as The Hollywood Palace, Garry Moose, Glen Campbell, The Sonny and Cher Show, Sammy Davis, Kraft Music Hall, and The Tonight Show with both Johnny Carson and Jay Leno hosting. He played roles in the popular television sitcoms, Married with Children, Cosby, Mad About You, Touched by an Angel, and Coach, for which he won an Emmy in 1997. He guest-starred on Yes Dear,  was the voice of Barnacle Boy on the hit children's cartoon, SpongeBob SquarePants and he received an Emmy for his appearance on 30 Rock in 2008.
Tim's film career includes such memorable films as, The Long Shot, and They Went That Way and That Way, The Billion Dollar Hobo, The Prize Fighter, and Private Eyes, all of which he wrote. Some of Tim's other films include The Shaggy D.A., Speed II, and Dear God, The World's Greatest Athlete, The Apple Dumpling Gang, and The Apple Dumpling Gang Rides Again, Gus. He was frequently teamed up with Don Knotts in many of those films and the chemistry between the two was pure comedy genius.
On stage, Tim played Felix Unger in a total of 182 performances of Neal Simon's play, The Odd Couple and he wrote and starred in Just for Laughs: A Day with Gates and Mills, which played on tour for 20 weeks while putting on 130 performances.
Tim Conway who passed away after a long bout with illness is survived by his wife of 35 years, Charlene Fusco, a daughter, five sons, and the millions who loved him and miss him.
Rest in peace.