LAS VEGAS MOURNS THE LOSS OF A SHINING STAR
"THE OLD MAN" RICHARD BENJAMIN HARRISON           OF PAWN STARS CASHES IN AT AGE 77
Greetings sports fans and thank you for joining me here on a dark Monday afternoon in Las Vegas as the world has just been given the news of the passing of one of the brightest stars in a city filled with stars.
Monday morning Rick Harrison The Old Man's son posted on Instagram:
rick_harrison Richard Benjamin 'The Old Man' Harrison passed away this morning surrounded by those he loved. He will be tremendously missed by our family, the team at Gold & Silver Pawn and his many fans the world over. He was my hero and I was fortunate to get a very cool 'Old Man' as my dad. That I got to share him with so many others and they got to see what a great family man he was is something I am grateful to have experienced with him. He lived a very full life and through the History television show 'Pawn Stars' touched the lives of people all over, teaching them the value of loving your family, hard work and humor. We appreciate everyone's thoughts and prayers and ask that we are provided some privacy at this time.
rick_harrison Today I lost a friend, a father, a teacher and so much more. The Old Man lost his long battle with Parkinson's this morning. Love you Dad. See you on the other side.
I'm sure we can all agree that we have all in our own way lost a friend and teacher as well. Richard Harrison's dry humor and rapier-sharp wit was always a delight for me to watch and I have seen almost every episode of the show. His quick temper gave testament to his depth of character as well in the sense that he never suffered fools gladly without making it clear to them. No matter who it was.
I have had the opportunity to visit the
Gold & Silver Pawn Shop
on Las Vegas Boulevard twice and I not only got the T-shirt, but when I was in Colorado I wrote to Rick Harrison to set him straight on a point of historical fact that he had gotten wrong about George Washington's troops not having rifled musket barrels. Much to my surprise, (not to mention shock) I got a manilla envelope in the mail one day some weeks later and the only thing inside was a huge photograph of Rick, Corey, and The Old Man.
I gave that photograph to my older brother for his birthday the following year because he really loves the show. As do I, but now it stays in the family.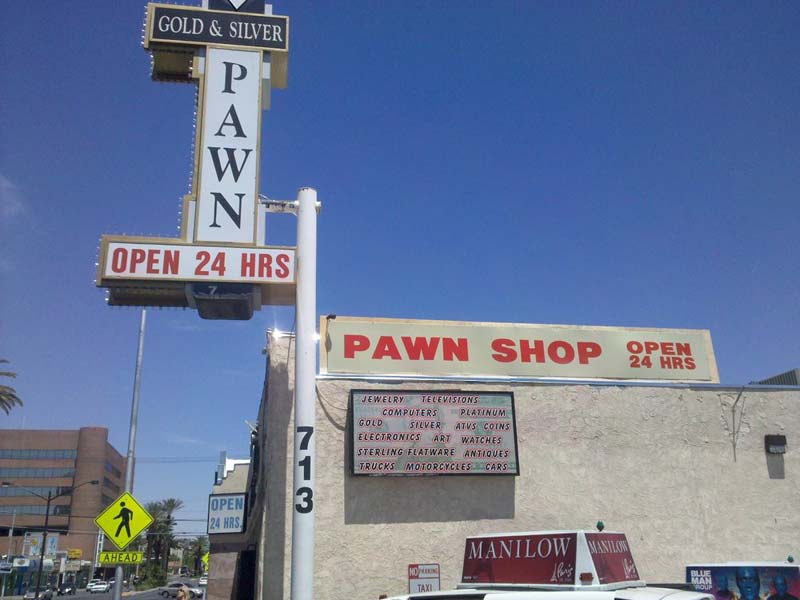 The Harrison family opened their iconic Las Vegas pawn shop in 1988. Then, in 2009 it became world famous as the centerpiece of the smash TV hit reality show on the History Channel called, of course, Pawn Stars. The show starred, The Old Man,  his son, Rick  Grandson Corey and Corey's best friend Austin Russel who the world knows and loves as "Chumlee."
Monday Chumlee posted on Instagram, "It's hard to believe he is gone. He was such a big part of my life and treated me like family. I miss him greatly and will carry the lessons he taught me throughout my life. You could always count on him to straighten you out and make you laugh and both of those things  I need."
Don't we all.
Rick Harrison has asked for the grieving public to respect the family's privacy at this time as he announced Monday morning that his beloved father, had succumbed to a long-running battle with Parkinson's Disease. 
Richard Harrison was a veteran of the United States Navy who was very proud to have served his country on 4 different ships while attaining the rank of First Class Petty Officer. A grateful nation that will surely miss him as much as anyone salutes the passing of a salty old sailor. So long to you and fare thee well Old Man. You are greatly loved and mourned by millions of your fans who I'm sure cannot wait to see you again one day in the sky.
Speaking for myself; for your service to our nation, and especially for coming into our homes and leaving behind so many wonderful memories…
R.I.P. Old Man.