Memorial Day Statement by Donald J. Trump, 45th President of the United States of America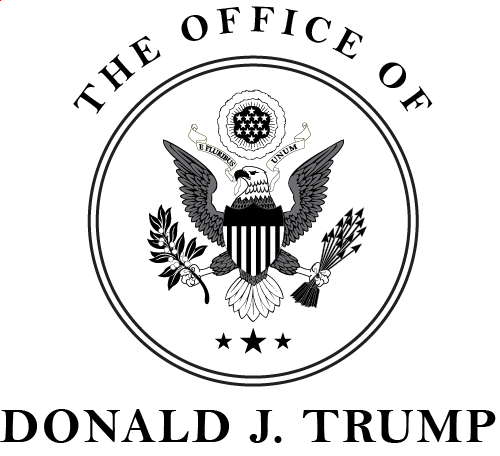 Statement by Donald J. Trump, 45th President of the United States of America
On this Memorial Day, we remember the fallen heroes who took their last breaths in defense of our Nation, our families, our citizens, and our sacred freedoms. The depth of their devotion, the steel of their resolve, and the purity of their patriotism has no equal in human history. On distant battlefields, in far-off oceans, and high in the skies above, they faced down our enemies and gave their lives so that America would prevail. They made the supreme sacrifice so that our people can live in safety and our Nation can thrive in peace. It is because of their gallantry that we can together, as one people, continue our pursuit of America's glorious destiny.

We owe all that we are, and everything we ever hope to be, to these unrivaled heroes. Their memory and their legacy is immortal. Our loyalty to them and to their families is eternal and everlasting.

America's warriors are the single greatest force for justice, peace, liberty, and security among all the nations ever to exist on earth. God bless our fallen Soldiers, Sailors, Coast Guardsmen, Airmen, and Marines. We honor them today, forever, and always.
If the 45th President doesn't mind my sharing a little of this page, I wish to salute our fallen heroes from Lexington to Concord to this very day. And to those who are still standing watch. Honor and respect are yours without qualification from anyone.
From myself and from all of us at Vegas Valley News dot com we remember the fallen heroes who gave their last full measure of devotion so that we might stay free. We wish you all a safe and joyful weekend filled with good food, good family, friends, and freedom which is always fun. If you're drinking please do not get behind the wheel. Make a fuss if you have to until someone helps you get home safe.
Remember those fallen with joy as we celebrate their lives and our own by reaching out to your fellow man and by renewing ourselves to the values of the clear intent of the laws of our Founding Fathers and to their stated intent and principle's, not someone else's liberally interpreted version of their principles. Specifically, that this is a nation of God's children, founded in Holy faith by His children as a place where they can be free. Anything else is counteractive to those principles.
We will not put God out of America for anyone. That my friends is as unconstitutional as it will ever get. This whole Marxist push to topple that 245-year-old document is unconstitutional and the USSC should take careful note of that for when the question comes to them as it will because this is precisely why it was written as it was.
But I digress.
To this nation and its Constitution, and to one another, we pledge our honor, our lives, and our fortunes. So that God may bless us, this beautiful nation, and its beautiful people. My fondest wish is that the Lord shall make His face shine upon us each and every one. I think JFK said it best, and it will always ring true. Where we go one we go all.