Caesars Entertainment Las Vegas Resorts Holiday 2018 Dining
Catch up on the latest dining and beverage news from Caesars Entertainment Las Vegas Resorts
LAS VEGAS (Dec. 3, 2018) – With a new lobby bar experience, Vegas Golden Knights watch party and brand-new music venue, December is packed with activities at Caesars Entertainment Las Vegas Resorts, including:
Cheer on the Vegas Golden Knights with Chance
Get your Vegas Golden Knights gear on and head up to the Mezzanine Level at Planet Hollywood Resort & Casino for the official watch party on Saturday, Dec. 8. Beginning at 12:30 p.m., fans have a chance to meet the Golden Belles, Golden Aces and Las Vegas' favorite gila monster, Chance. There will be giveaways, prizes and of course, hockey. The exciting game between the Vegas Golden Knights and LA Kings will begin at 1 p.m. The best part? The party is free and open to the public with free self-parking. Following the game, "Knights of the Poker Table," a charity poker tournament to benefit the VGK Foundation, will begin around 3 p.m. Go Knights Go!
Lounge at the Lobby Bar
Visit the brand-new Lobby Bar at Bally's Las Vegas for an elevated lounge experience. Bally's Lobby Bar features a self-playing piano, relaxing seating area, 19 video poker machines at the bar and five large screen TVs to catch your favorite game. The cocktail menu features twists on classic cocktails, each with their own story, made using house-made syrups, bitters and more. Along with the new lobby bar, Lavazza offers delicious coffee, pastries, sandwiches, salads and much more available 24 hours a day.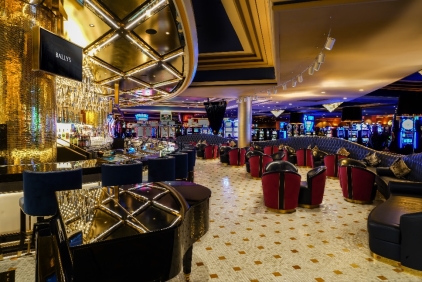 Bally's Lobby Bar
Sip, Savor and Sing Along at 172
Catch local favorites and up-and-coming bands at the brand-new music venue, 172 at Rio All-Suite Hotel & Casino. This live music club offers an intimate, up-close experience. Guests can listen to amazing music while sipping on curated cocktails and enjoying high-end gourmet dishes. Upcoming performers include: Otherwise on Dec. 7 and 8, The Reeves Brothers with Shanda and The Howlers on Dec. 16, Saving Abel on Dec. 19 and more. Performances are at 9:30 p.m. on Wednesday – Sunday. Tickets are available for purchase on-site or by visiting www.ticketmaster.com.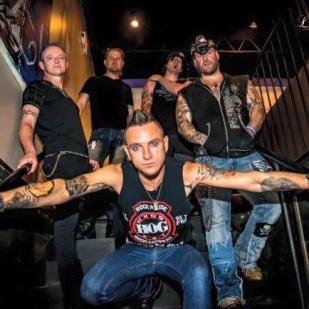 Saving Abel